Monday, February 14, 2011
Posted by skygoat76 in crack
Update : Version 0.92 released ! Crack is out !!
v0.92
* Added ability to use several folders for placing your masks rather than having to put them all in the Default folder
* Fixed/added support for iPhone4/iPod4G devices running iOS 4.0.1/4.0.2
* Fixed a crash issue after changing masks or update applications
Download 0.92 Cracked : Official
Requires iOS 4.0 or higher
Shape your own SpringBoard icons!
Tired of getting themes without all your icons matching the theme?
Want to give your SpringBoard a unique look, shape it on your own?
How about using one single image (a mask) that applies to all your icons and even your wallpaper automagically?
With Masks, you can choose one of more than 40 pre-made image masks, or even better, create and use your own mask for either your icons or your wallpaper.
Each image (mask) is a simple white image with a black shape on it.
The tweak takes that image and applies the shape to all your icons, or randomly, according to your preference.
Powerful graphics processing methods ensure equal results and flawless , high performance.
Features:
- Choose from 43 premade high-resolution masks
- Create and use your own , custom-made masks.
- Icon Masks
- Wallpaper Masks
- Launch Screens Masks
- Use the same mask, inverted, for a different effect.
- Option to colorize your icons.
- Pre-made Collections with several masks of the same theme.
- Works on iPhone, iPod and iPad.
The new, innovative way of theming your device !
Check out the screenshots and video below for details.
No new icons are added to your homescreen. You can configure options from your Settings app.
See More Info below for Screenshots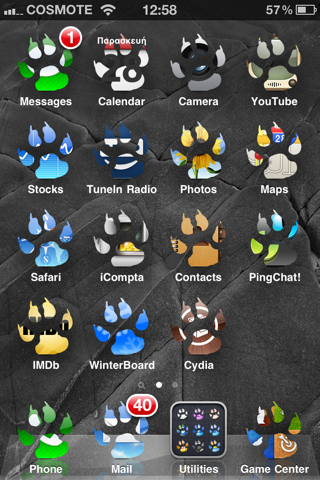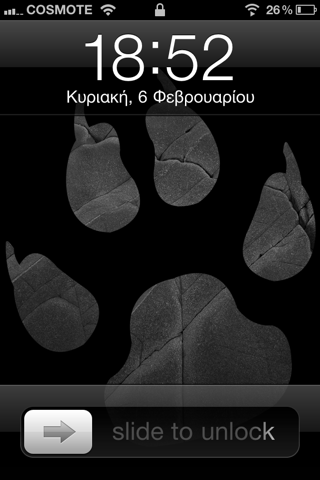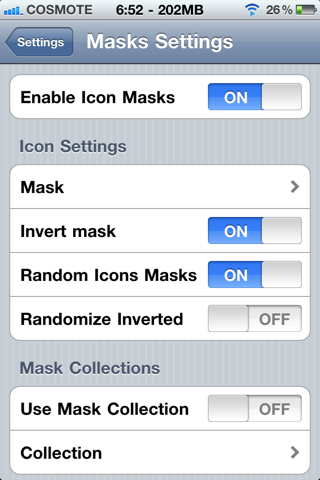 Notes :
---------------------------------------
Previous Version
0.3 : Official