Monday, February 14, 2011
Update : Version 1.0.1-1 released ! Crack is out !!
v1.1.1-1
Bugfix: Make "View" notification action open the message
Download 1.1.1-1 Cracked : Official
Requires iOS3.2+
Mail Rules is an extension that can apply rules to new mail as it arrives.
It is accessed via the "Rules..." page in Mail, Contacts, Calendars settings.
Supports matching on the following criteria:
- Account
- Headers
- Recipient
- Sender
- Subject
And supports the following actions:
- Delete message
- Mark as read
- Mark as unread
- Copy to folder
- Move to folder
- Stop processing rules
No new icons are added to your home screen, you can configure options from the Mail>Rules panel in your Settings app.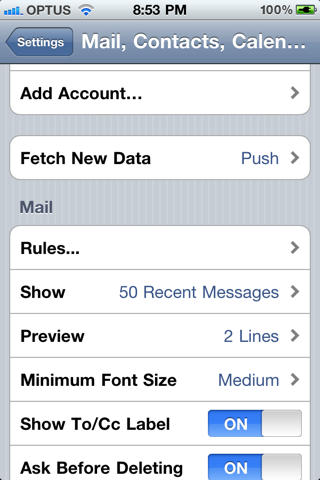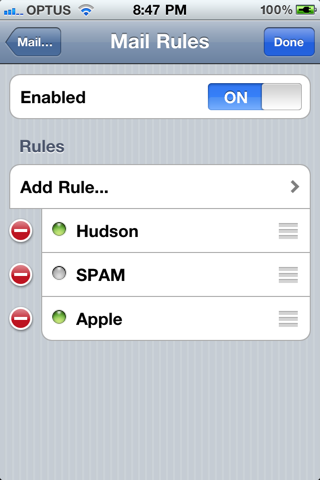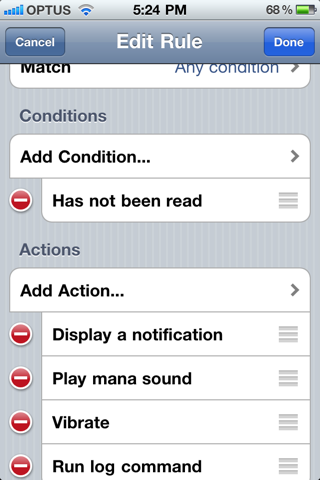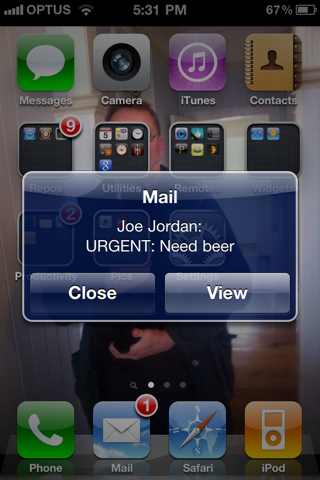 Notes :
----------------------------------------------
Previous Version
1.0.1-1 : Official
1.0.0-1 : Official