Wednesday, January 19, 2011
Update : Version 1.03 released !Crack is out !!
v 1.03
Performance Improvements
Corrected a few bugs
Download 1.03 Cracked : Official (Credits to Fabius)
Requires iOS 4.0+
Requires a device with a front-facing camera. Not compatible with iPad
Instant

front camera on your LockScreen!
Ever needed a
mirror
quickly and couldn't find one around?
Have you been out on a date not knowing how you look like at that special moment?
Want to make a move on the person across the room, but not sure of your looks at the moment?
Just tap your home button and you can see yourself at once in the LockScreen, using the built-in front-facing camera of iPhone4/iPod touch 4. No need for any other move at all to access your front camera! You may also take
photos
using home+sleep buttons (screenshot)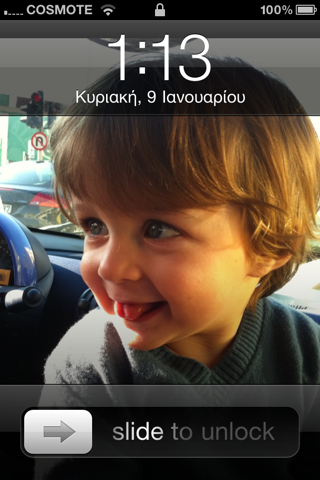 Now you can use this feature anytime, anywhere, instantly. Note: This only works on devices with facing camera, such as iPhone4 or iPod touch 4. On any other device it will either
show
the back-side camera instead or not work at all
No new icons are added to your homescreen. You can configure options from your Settings app.
---------------------------------------
Previous Version
1.01 : Official