Update 2 : Version 1.3 released ! Crack is out !!
Add Eten-Zhuyin layout (41 Keys)
Download 1.4 Cracked : Official
This package will add a new Zhuyin keyboard layout like on your computer.
This modification is achieved by using a Winterboard theming feature for file substitution. You must first activate the newly added theme from the Winterboard configuration in the Settings app. This has to be done before you can view and choose the Optimized keyboard layout from Settings. See the screenshots below .
After active the theme in Winterboard, go to Settings>General>Keyboards>International Keyboards, choose Chinese - Traditional (Zhuyin), and go into the submenu, choose Optimized Zhuyin.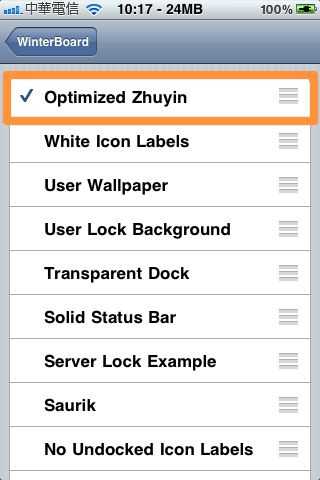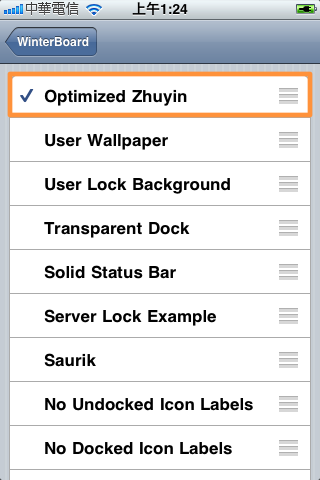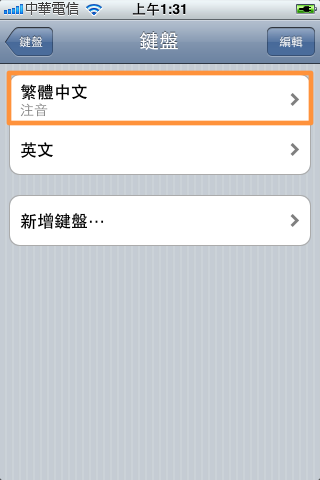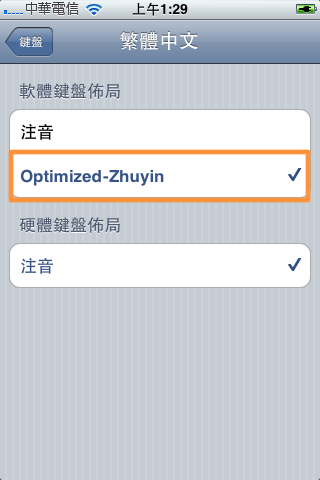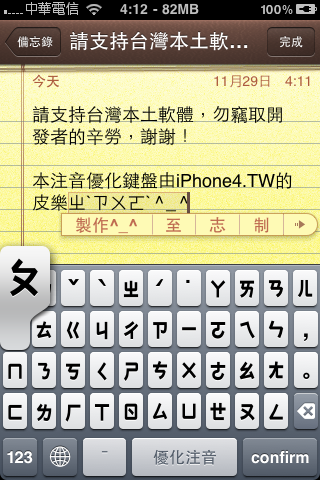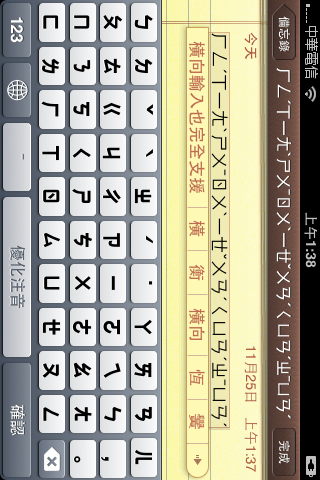 Notes :
---------------------------------------
Previous Version
1.1 : Official
1.0 : Official