Update : Version 1.1 released ! Crack is out !!
v1.1
New sounds and settings.
Random effect.
Wake effect (experimental).
Fixed memory leak in Fade Tiles
Download 1.1 Cracked : Official
Requires iOS 4.0+

Enjoy stunning effects when the screen dims. From the makers of TV Tube Sleep, SleepFX has been developed in response to overwhelming customer demand for more effects and options. Effects include the famous TV Tube (now with sound), Split Columns, Spin, Fade Tiles, Suck and others. Effects are customisable using options such as effect type, animation speed and sound
No new icons are added to your homescreen. Options are configured from your Settings app.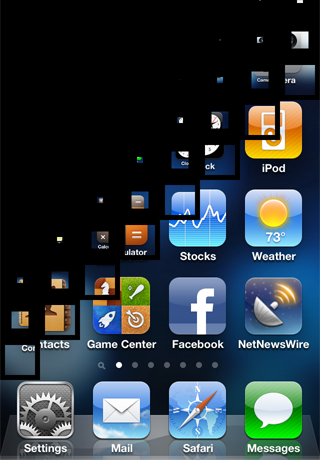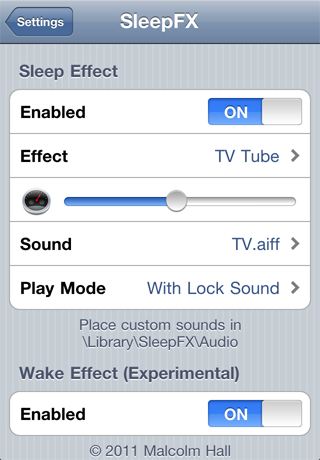 Notes :
------------------------------------------
Previous Version
1.1 : Official