Update : Version 1.0.13-1 released !
v1.0.13-1
Added the ability to ignore and un-ignore apps in the backup list and when using the All button.
Fixed a crash caused by an error in the Dutch translation. (Tim van Neerbos was consulted about the problem string. This bug only affected users who have their language set to Dutch.)
The unique bundle ID of each app is now displayed under its name in the backup/restore prompt
Download 1.0.13-1 : Official
An iPhoneOS application that backs up and restores the saved data and preferences of App Store apps.
To back up all apps at once, tap All at the top-left of the screen, and select Backup. To restore all apps that have been backed up at once, tap All and select Restore. (You must have at least one app backed up in order to see this option.)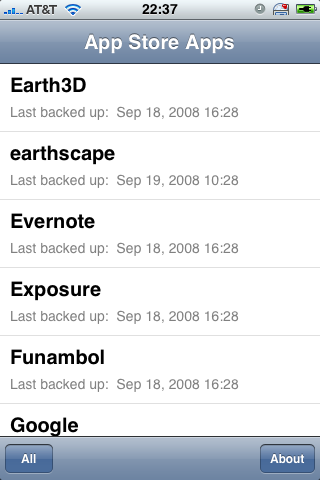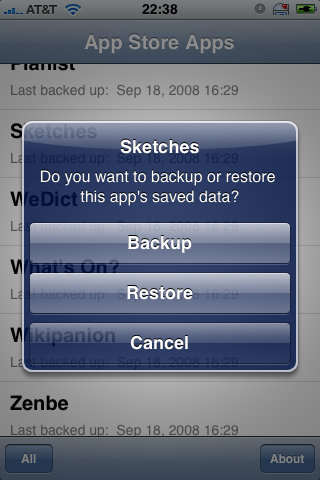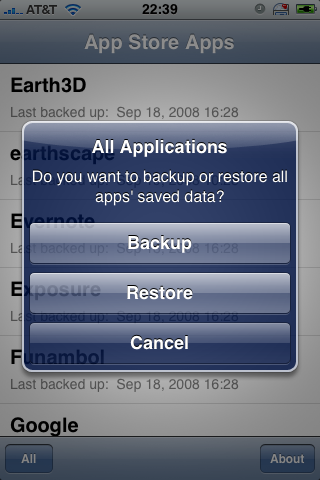 --------------------------------------------