Posted by skygoat76 in news
iH8sn0w
posted some pics on
twitter
yesterday, that show an iPad on iOS 4.2 beta3, jailbroken and running Mobile Terminal.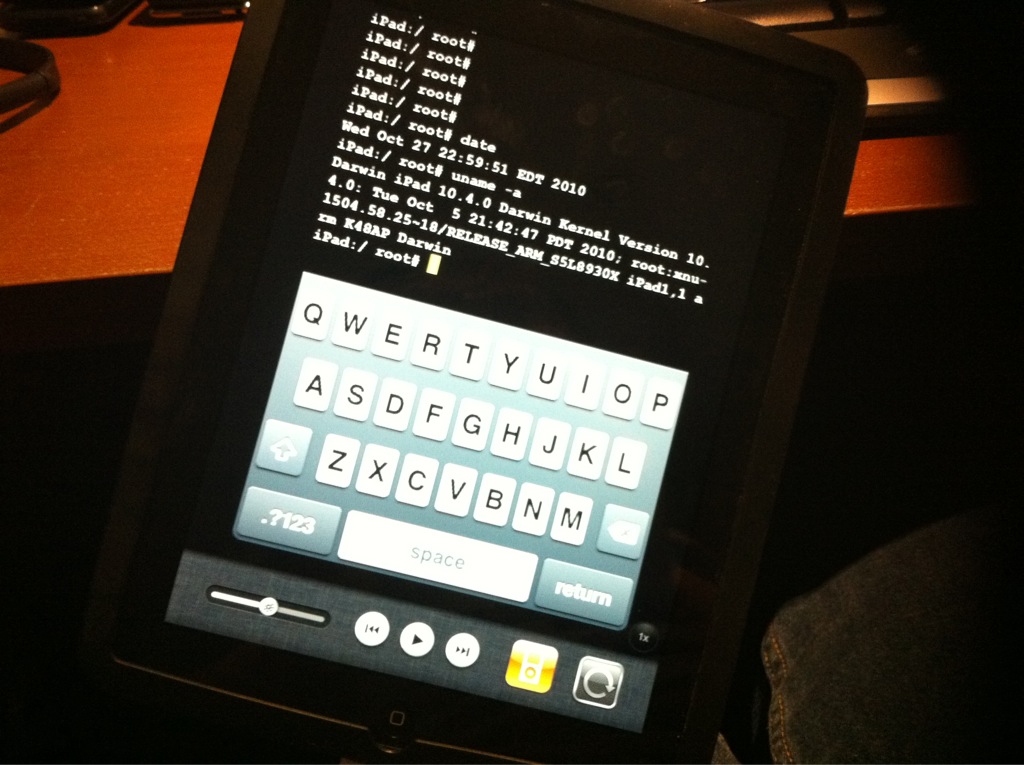 Presumably, this was done with his Windows jailbreak tool, Sn0wbreeze. There has been much speculation as to when the next version of Sn0wbreeze will be released, but the developer says he is not waiting for iOS 4.2. It is unlikely that iH8sn0w would include support for a beta release firmware, so the jailbreak for iOS 4.2 probably won't be out until after the official release of the firmware in November.
I would guess that the iPhone Dev Team and the Chronic Dev Team have this jailbreak figured out, as well, but with the recent lockscreen security bug going public, we are going to lose our untethered jailbreak in iOS 4.2. The dev teams will have to figure out a new way to provide an untethered jailbreak for us.