Update : Version 2.1 released !
v 2.1
Fixes for iPhone 4.1 OS devices
Download 2.1 : Official
iMovicha
has launched their exclusive app to make FaceTime-like video calls from your iPhone 4 to Windows, Mac OS X, Android, Symbian, Windows Mobile (Blackberry in the plan; coming soon).

Mobile Video Chat on WiFi and 3G network

Have a live video chat with your buddies on desktop and with any major smartphone with camera; voice call and Instant message with your buddies any time.

iMovicha supports multiple operating systems in mobile and laptop platforms. Video call can either be mobile-to-mobile or laptop-to-mobile or laptop-to-laptop.

iMovicha key features: Video Calling, Voice Calling, IM, Presence Group Management, Contact Management, Preference Management

Chat with your buddies who are using iMovicha in other mobile devices and laptops (MAC and windows).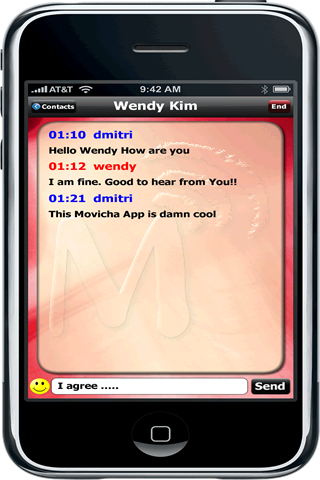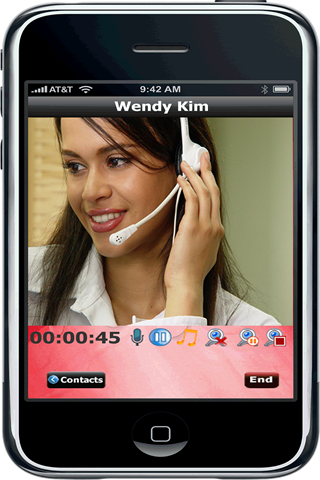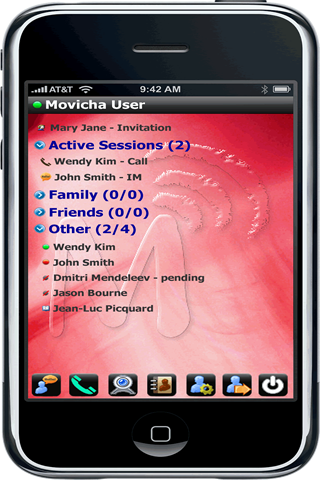 iMovicha is a new smartphone-to-desktop app for iPhone 4. Of course Apple won't approve such an app in the App Store, so it's available in Cydia via BigBoss Repository.
Notes :