Update : Version 1.3 released ! Crack is out !!
v 1.3
Option to disable auto-lock while plugged in.
Download 1.3 Cracked : Official
Adds a preference to Settings that lets you launch an app when power is plugged in. It also unlocks the phone if you have no pin code set. Great to make nightstand apps launch automatically such as "Night Stand HD - Alarm Clock" or use to run "Weather HD" when you dock your iPad.
No new icons are added to your homescreen. You can configure options from your Settings app.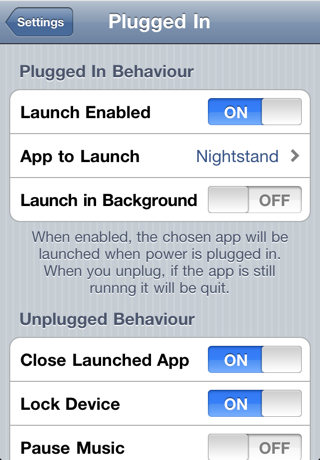 Notes :
---------------------------------------
Previous Version
1.1 : Official
1.0 : Official