Update : Version 1.80 released ! Crack is out !!
v 1.80
Totally new UI design by Suki.co.il
Fixed a few memory leaks
Search is much faster now
Download 1.80 Cracked : Official
iPicMyContacts will display the contact picture next to it's name inside the contacts and favorites screens.
It will also allow you to quickly search the web for the contact image and add it's picture from there. To do that, just click the small contact icon next to the contact name.
Next version will include even richer set of search engine and far more extensions to the Contacts list.
Supports iOS 4 & iPhone 4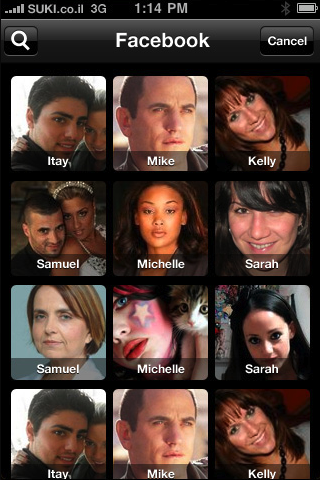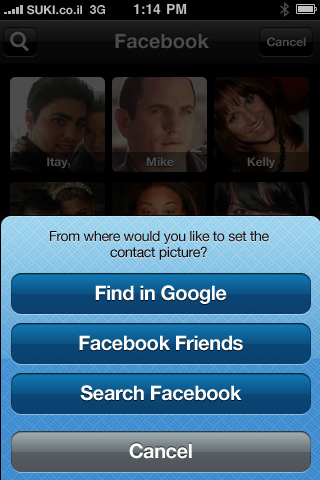 Notes :
-----------------------------------------
Previous Version
1.45 : Official
1.41 : Official
1.34 : Official
1.33 : Official
1.31 : Official
1.30 : Official
1.16 : Official
1.15 : Official
1.1 : Official
1.0 : Official