Monday, November 29, 2010
Update : Version 1.2 released !
Download 1.2 : Official
The
iPhone Dev-Team
has
released
the updated version of carrier unlocking tool called Ultrasn0w which can unlock the latest iOS 4.2.1 and 4.1 firmware on iPhone 3GS and 3G on basebands later than 05.13.04. Since iPhone 4 has different baseband OS, It'll take a little while longer for the
Dev Team
to unlock it on the latest firmware.
Follow the instructions posted below to unlock your iPhone 3GS or 3G on iOS 4.2.1.
How to: Update iPhone 3GS & 3G to 06.15.00 Baseband for Unlock:

Step 1:
Ultrasn0w 1.2 unlocking requires that your phone is
jailbroken
on 4.1 or 4.2.1 firmware with 06.15.00 baseband. Follow the complete guide
posted here
(with PwnageTool) or
here
(for Redsn0w) to update your iPhone 3GS or 3G baseband to 06.15.00 and jailbreak it on iOS 4.1 / 4.2.1.
How to: Unlock iPhone 3GS & 3G on iOS 4.2.1 / 4.1:

Step 2: Once you are done with the jailbreak, you can now unlock your iPhone on any baseband using Ultrasn0w 1.2 from Cydia. To do this:
Start "Cydia" on your iPhone.

Touch on "Manage" tab on the bottom.

Now touch on "Sources".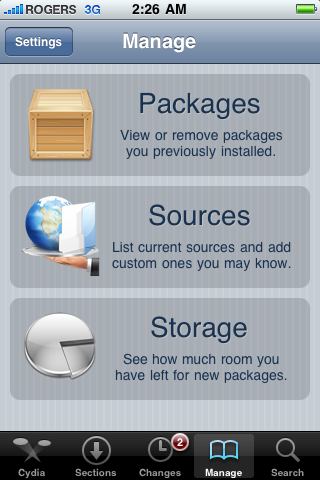 Touch on "Edit" and then on "Add". You will be prompted to enter a url source as seen in the screenshot below. Type "http://repo666.ultrasn0w.com" and touch on"Add Source" to add this repo if you haven't already.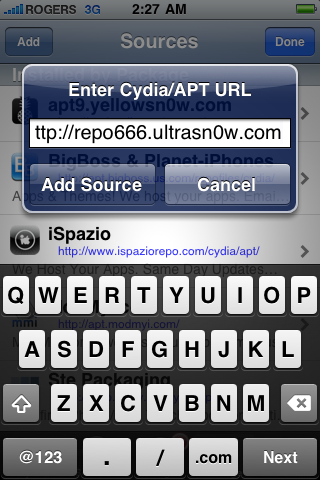 Cydia will now automatically update your sources by following a series of automated steps.
After installation is completed. Search for "ultrasn0w 1.2" in Cydia and install this application. This app will automatically unlock your iPhone so that you can use it with any carrier.
Step 3: Now simply restart your iPhone and voila! you should now have a fully unlocked iPhone 3GS or 3G, running iOS 4.2.1 !
Video instructions for the above tutorial is embedded below:
Update 3 : Ultrasn0w 1.1-1 released ! Unlock all iDevices until iOS 4.0.1
Update 2 : Added a video to unlock your iPhone without WiFi !
Update : iOS 4.0.1 was released for iPhone 4, 3GS and 3G. Fortunately for all iPhone unlockers, the baseband wasn't upgraded from 05.13.04, which means you can unlock your iPhone even on the latest iOS 4.0.1 firmware. Since currently there is no jailbreak tool available for iPhone 4 and iPhone 3GS (new bootrom), and the current jailbreak tools for iPhone 3GS (old bootrom) are not compatible with iOS 4.0.1, so the only device which can currently be jailbroken and unlocked on iOS 4.0.1 is iPhone 3G.
New Ultrasn0w unlocks all iPhone versions !!
These are instructions on how to unlock the iPhone 3G and iPhone 3GS for use with any GSM cellphone carrier using UltraSn0w. This will work with the iOS 4.0 firmware.

Before you can follow these instructions you must have a jailbroken iPhone and you must be on the 04.26.08, 05.11.07, 05.12.01, or 05.13.04 baseband(modem firmware).

To find your firmware and modem firmware(baseband) versions? you can follow this tutorial.




If you are on T-Mobile remember to turn off 3G before starting...


Step One
Press to launch Cydia Installer from your SpringBoard.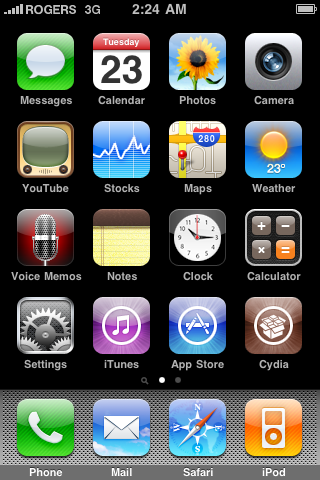 Step Two
Press to select the Manage tab at the bottom of the screen.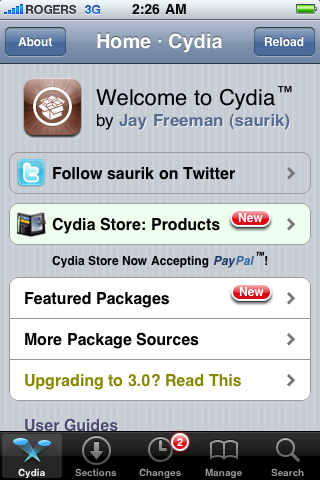 Step Three
Press to select the large Sources button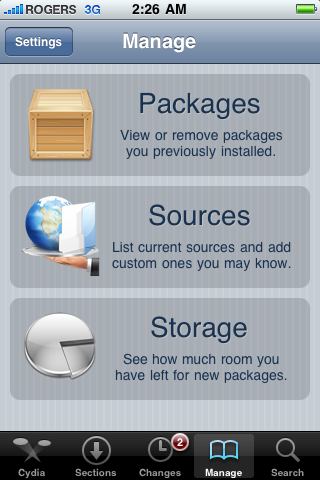 Step Four
If the ultrasn0w repo is not present press the Edit button at the top right of the screen. Otherwise, skip to Step Nine.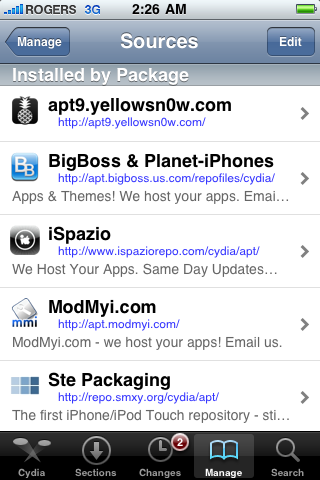 Step Five
Press the Add button at the top left of the screen.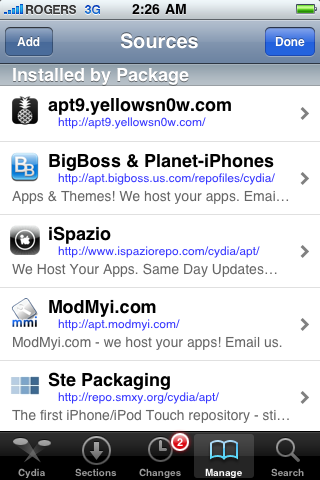 Step Six
Enter http://repo666.ultrasn0w.com/ as the source url and press the Add Source button.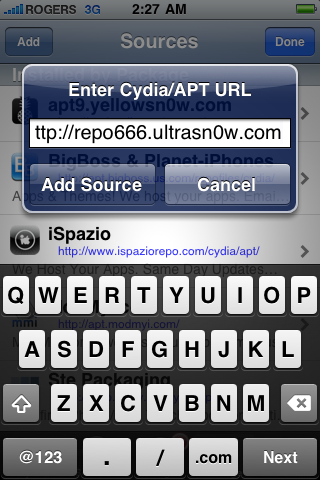 Step Seven
Once the source has been added press the large Return to Cydia button.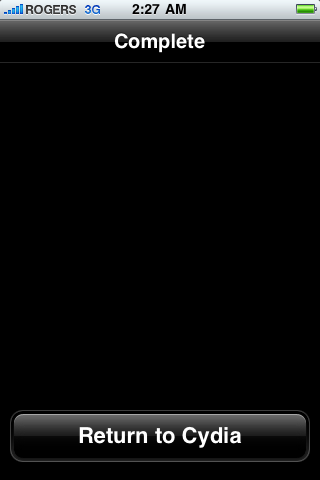 Step Eight
Press the Done button at the top right of the screen.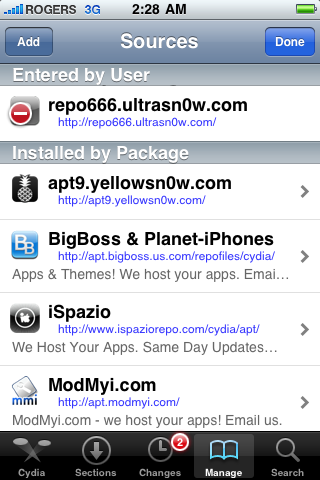 Step Nine
Press to select repo666.ultrasn0w.com from the list of user entered sources.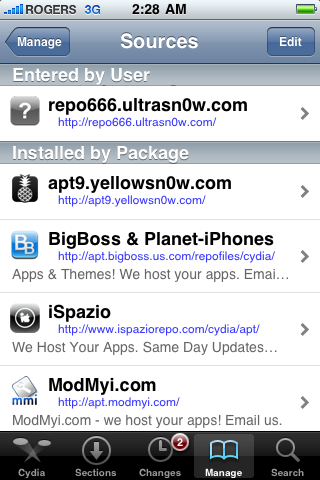 Step Ten
Press to select ultrasn0w from the list of packages

Step Eleven
Press the Install button at the top right of the screen.

Step Twelve
Press the Confirm button at the top right of the screen.

Step Thirteen
After installation completes successfully press the large Return to Cydia button.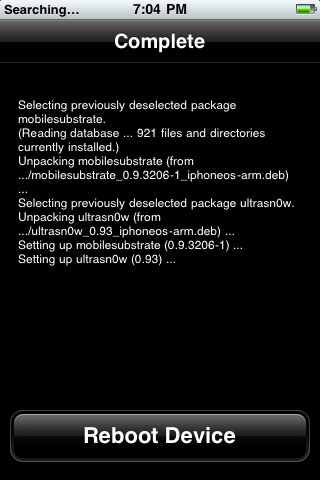 Step Fourteen
Now press the Home button then power off and power on the iPhone. You do this by holding down the power button for 3 seconds then moving the power slider that appears to the right. Press the power button again to turn on the phone.


Step Fifteen
You should now be able to insert the SIM of your choice!