Tuesday, November 16, 2010
Update : Version 1.1-1 released !
v 1.1-1
Added support for "360 Web Browser", "Grazing Web Browser(iPad)" and "Skyfire".
Fixed some minor bugs
v 1.0-0
Added support for iLunascape.
Added options for hooking GoogleMaps(maps.google.com) and Youtube(www.youtube.com) links
Download 1.1-1 : Official
Make third party browsers your default!
This is the successor of OpenOpera. Added support for Atomic Web Browser, iCab Mobile and Perfect Browser. This package includes SBSettings toggle
Choose one you want to use as a default browser in Settings.app.
For OperaMini, automatic page loading on startup is not supported. After the OperaMini launced, tap the URL bar, and the linked URL will be pasted. Then, tap "GO" button on the keyboard.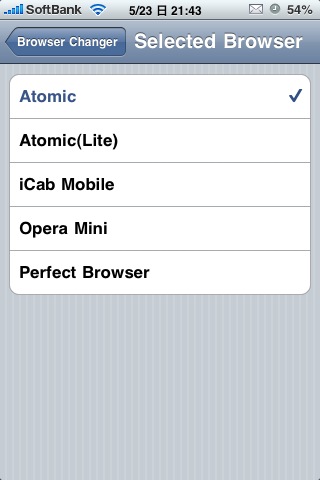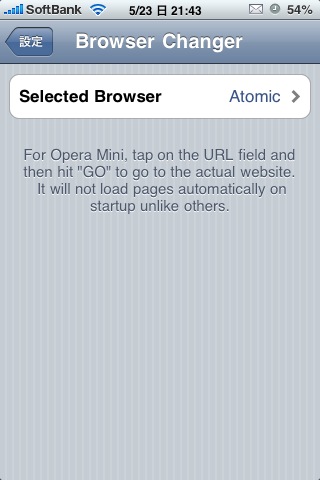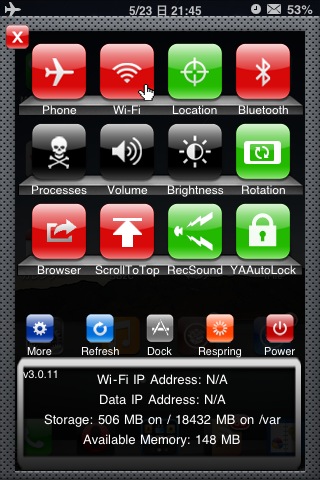 Notes :
----------------------------------------------
Previous Version
0.8-0 : Official
0.7-0 : Official
0.6-2 : Official
0.6-1 : Official
0.6-0 : Official