Monday, November 07, 2011
Update : Version 3.0.0-2 released ! Crack is out !!
v
3.0.0-2
* Fix permission problem when entering the license key
Download 3.0.0-2 Cracked : Official
KEYGEN
http://xsellize.com/xlicense
INSTALL

INSTRUCTIONS

(read carefully!):
- Download and install iSilent original DEB from BigBoss repo or from the

direct download

link down here and respring
- Open the

keygen

link
- Select "iSilent 3.x"
- Enter your UDID
- Generate your serial
- Open iSilent application (should be on your springboard)
- Tap on "License" tab
- Input your generated serial into "License Code" field
- Tap on "Done" button
iSilent
is a paying application from
BigBoss
on
Cydia
(
2,99$)
.
It define automatically your iPhone in silent mode when you are in meeting or anything else. It will automatically come back to ring mode at the end of the programmation of the silent mode.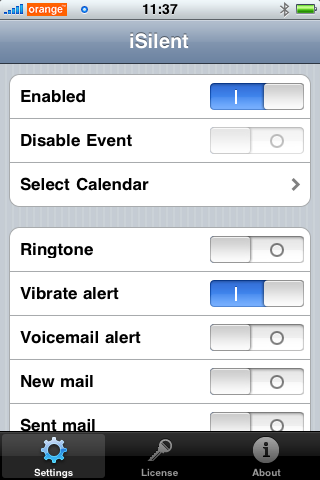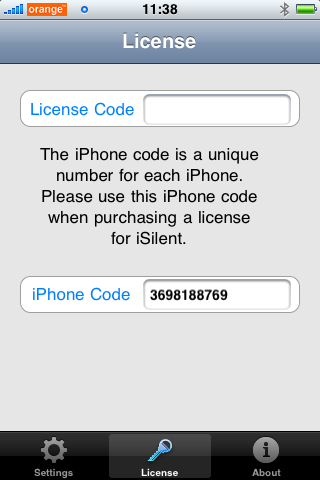 Notes :
-----------------------------------------------
Previous Version
2.0.0-11 : Official
2.0.0-9 : Official

2.0.0-7 : Official