Update : Version 1.5-1 released !
Download 1.5-1 : Official
AppCrackr
is an iPhone application that allows you to remove the DRM from Apple's iTunes AppStore. It allows you to remove the DRM with ease, and with any cracking script of your choice.
Step 1:
Download appcrackr by adding the source andydam.com/repo to cydia and download from there
Step 2:
Login to your www.appscene.org uploader account on your iDevice
Once you're logged in it should look like this: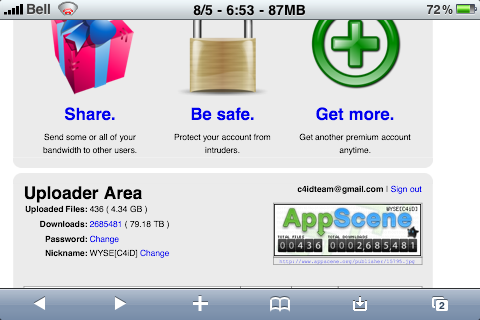 Step 3:
Verify your appscene account with appcrackr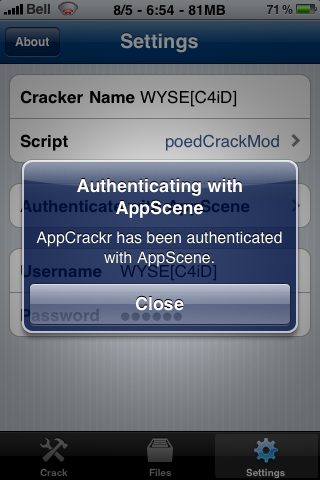 Step 4:
Input your apptrackr login credentials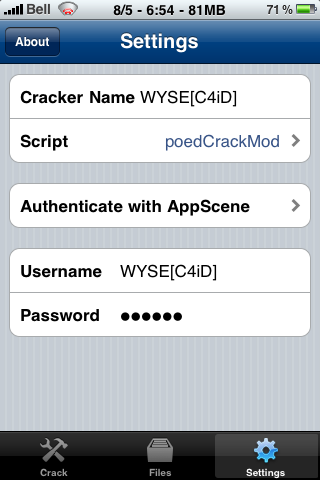 Step 5:
Hit Multi at the top left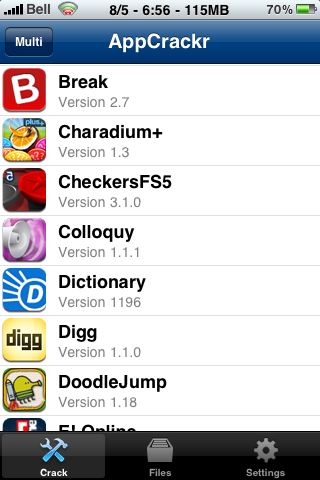 Step 6:
Select the apps you want to crack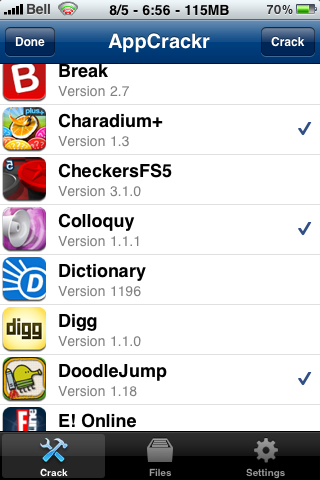 and let the apps get stripped off their DRM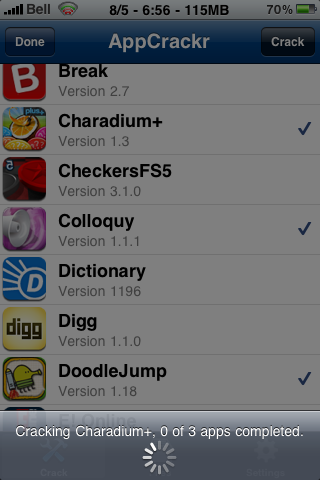 Step 7:
Upload your files to appscene and submit them to appcrackr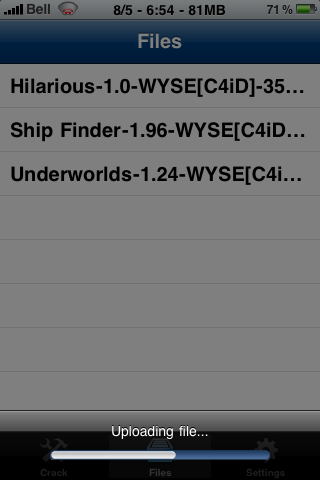 When you see this screen you've cracked, uploaded, and submitted an app through appcrack!
Notes :