Friday, February 24, 2012
v
5.40
* Added CallBar support
* Added "Use System Ringtone volume"
* Fixed crashes with AppStore apps
* Less code dependencies
Download 5.40 Cracked : Official
[NOTE] This app is pre-activated, so just install it and use it. Do not click on "DONT CLICK!" button or you'll have to uninstall the app and install it again!
AnyRing Features
Set any song as a Ringtone
Set your recorded voices as Ringtone
Select short tones as SMS Ringtone
Email Ringtone
No Audio conversion
Choose starting point/ending point of selected Ringtone
Enable or Disable Vibration
Share your Ringtones via Bluetooth
Support for YouTube
Support for BiteSMS
Support for Partial Hebrew
Easy to use interface
Support for iOS 5.0
AnyRing 5.0 has been launched. AnyRing is a paid tweak for iphone by which you can plau music as ringtones.
With AnyRing you can easily select any music on your iPod library to play as a ringtone. AnyRing even lets you select your favorite part of the song (starting/ending points) to use as the actual ringtone. Does not require any audio conversion of any type!
AnyRing 5.0 is updated to include the beautifully designed user interface. All the code is again rewritten to make it more efficient and optimized. User Interface is completely newly designed to include far better look , desgined by the Suki.Co.il . Now In AnyRing 5 is now able to change the E-mail ringtone.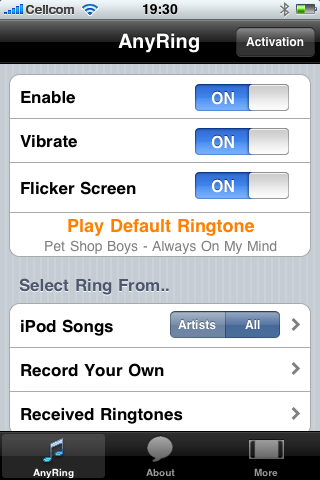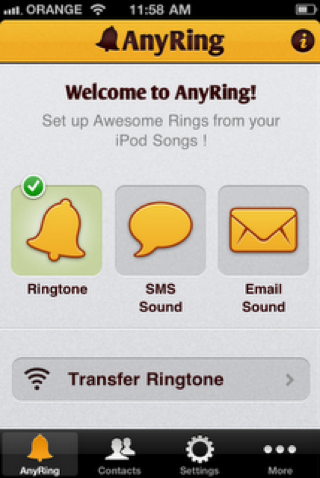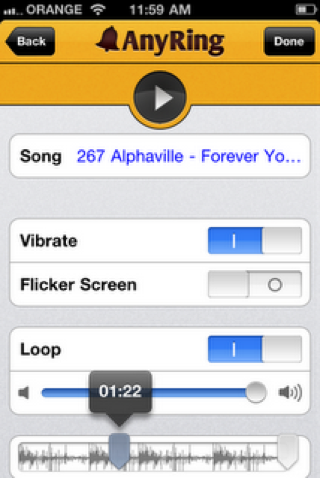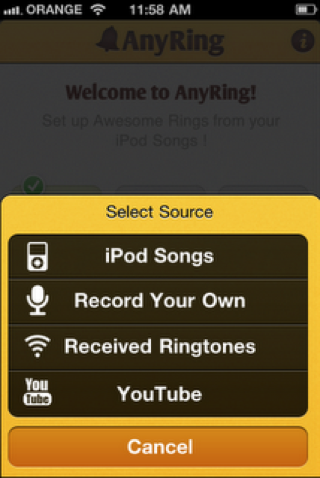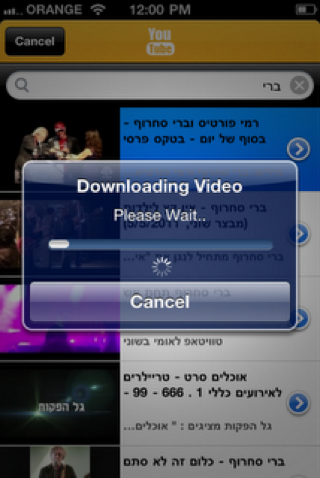 -------------------------------
3.2.1 : 4shared