Saturday, February 19, 2011
Update : Version 3.66 released ! Crack is out !! [Credits to Fabius]
v 3.66
Download 3.66 Cracked : Official

The fastest, coolest and most efficient way to tweet and update your Facebook status. It lets you update your Twitter and Facebook status from within any application. Fast and easily. Features include:
* Update Facebook and Twitter at once.
* Update your status on top of any app.
* Upload Images and Video to Facebook.
* Add Location and update profile Location.
* TwitPic, TwitVid, yFrog, Posterous
* Music, YouTube and Safari Tweets.
* Twitter Friend Finder.
* Custom Backgrounds.
* Multi-Account support.
* Media Attachment support.
* Scaled full image preview.
* Drafts.
* #nowplaying integration.
* Auto Hide after status updating.
* Long Tweet and Tweet Shrink.
* Background Uploading.
* Super Sleek Interface.
qTweeter, a one of a kind status update application that lets you tweet and update your Facebook status like never before. It is straight to the point, super fast, ultra cool and darn effective. You launch qTweeter by simply sliding your finger down from the status area and can start updating your status right away. Once done, you simply press the update button to update your Facebook status and/or your Twitter status. qTweeter saves you the hassle of updating your Facebook status and Twitter separately by doing both for you instantly from anywhere on the iPhone or iPod touch. It also saves you from having to exit the app you are currently running.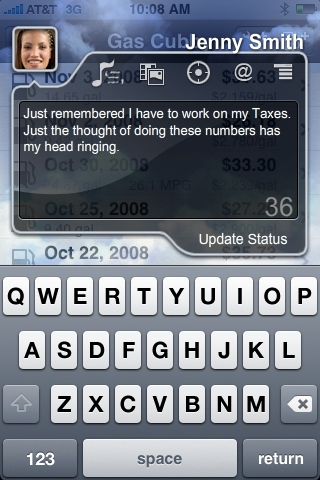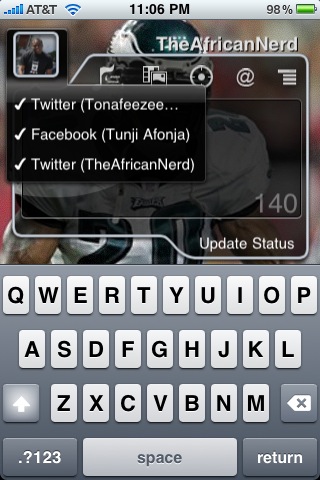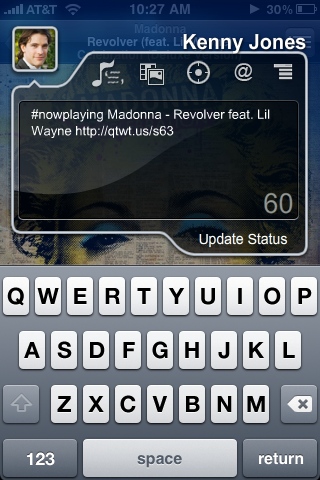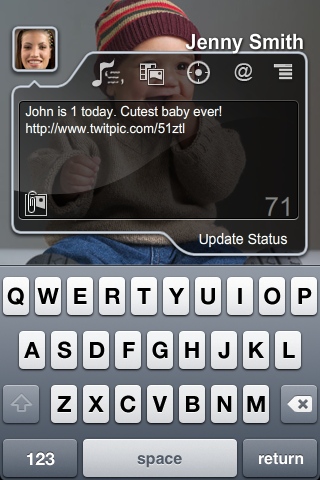 qTweeter lets you fire out a status update from any iPhone application.
Notes :
-----------------------------------------------------