Tuesday, January 17, 2012
Update : Version 3.0-2 released ! Crack is out !! [Credits to Fabius]
v
3.0-2
1. Fixed Phone app crash while
deleting
selected
calls from a grouped call record.
2. Fixed localization issues with the call count and duration.
3. Few code enhancements done
Download 3.0-2 Cracked : Official
[NOTE] To activate simply tap on Crack Me button. You must be connected via WiFi or 3G for your license to be downloaded.
[FIX] Fixed issue of calls not being deleted from call history due to a mistake i made while repacking the DEB. Please download again from the links down here.
Requires iOS 4.0 or higher
Call Delete allows to delete calls from iPhone's
standard
mobile
application. No need to install any other application to delete recent calls. Just simply delete calls from your iPhone's mobile application only.
Note: Installing this tweak
enables
a "Edit" button on top of iPhone's mobile application.This installs no icon on spring board. By using this tweak, you can see the total and missed calls count and all cals duration in iPhone's standard mobile phone application.
Note: No trial package included.
Note to users: If you want to localize Call Delete on your native language? Please contact us at contact@iarrays.com.
You can configure options from your Settings app. There are no new icons
added
to your homescreen.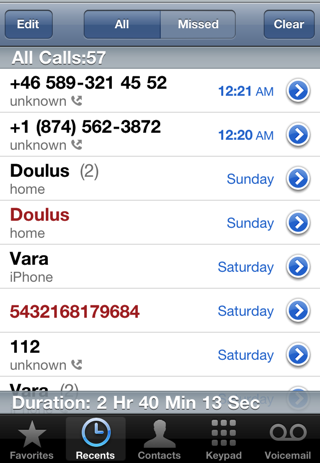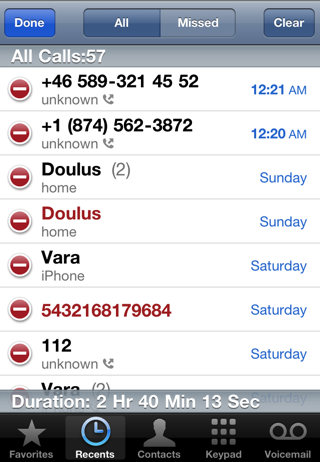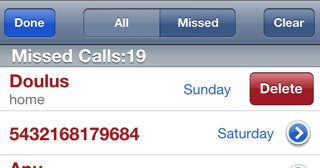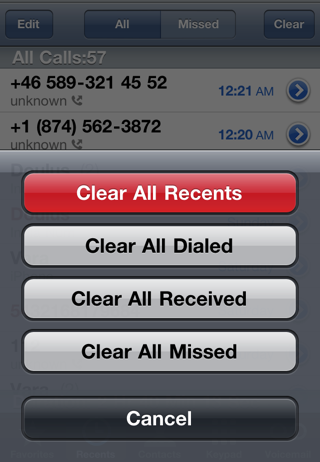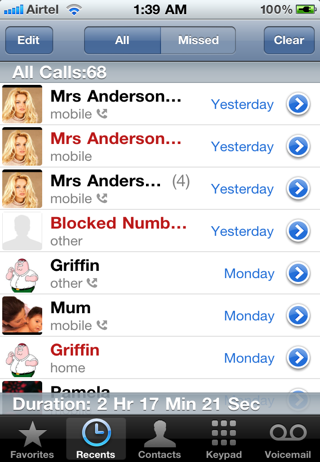 Notes :
-------------------------------------------
Previous Version
3.0-1 Cracked : Official
2.0-1 Cracked : Official