Wednesday, February 16, 2011
Posted by skygoat76 in crack
Update : Version 0.95-1 released ! Crack is out !! [Credits to Danii]
v0.95-1
Added setting to show active app in switcher

Added setting for user set alpha on dimmed icons

Catch apps not loaded from springboard by user. This makes the system loaded setting redundant

Improve compatibility with device / firmware versions
Download 0.95-1 Cracked : Official
Requires iOS 4.0+
Not tested on iPad
Tidy away various SpringBoard elements - if you want to remove some annoyances without the overhead of WinterBoard then this is for you.
Also includes simple replacement for the system's power alerts that usually occur at 20% and 10%.
View screenshots to see which elements can be removed and please feel free to suggest any items you would like to see removed.
Install and open settings application to configure, most removal type settings require a respring for changes to be applied.
No new icons are added to your homescreen. You can configure options from your Settings app.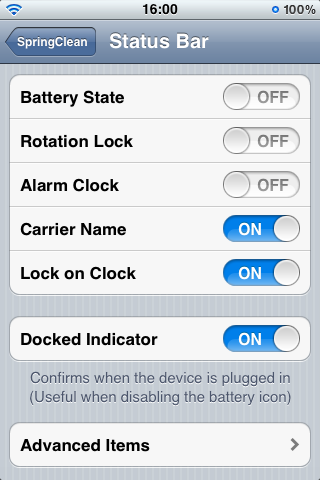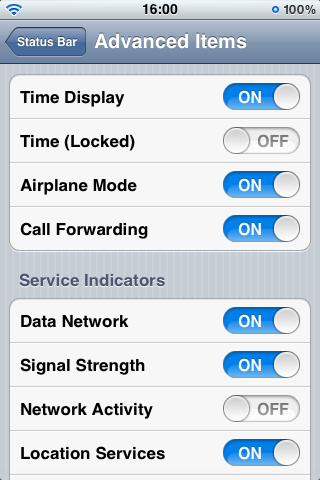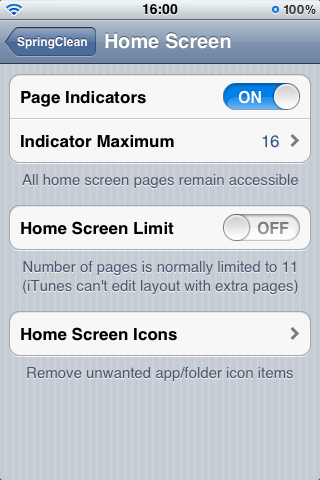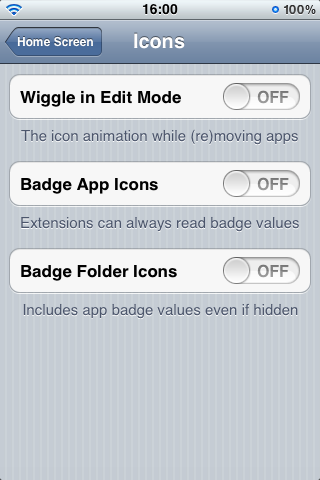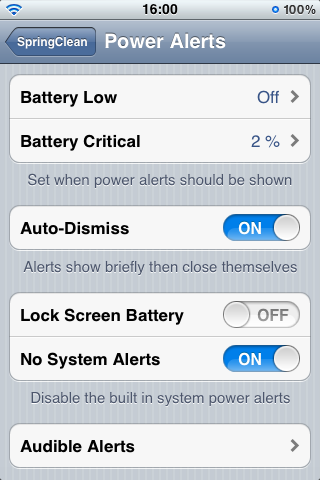 Notes :
-----------------------------------------
Previous Version
0.93-1 : Official