Wednesday, February 02, 2011
Update : Version 1.0.3 released ! Crack is out !!
v1.0.3
Quick update for activator issues
Big update coming later this week
Download 1.0.3 Cracked : Official
Requires iOS 4.0+
HideEmAll has a simple purpose. Its to keep you out of trouble! HideEmAll allows you to hide then recover all your photos and text messages at the touch of a button! Making sure you don't get caught texting that person or having that one bad photo ever again thanks to HideEmAll!! Only $.99 cents in the Cydia store ;D
Default password is "Password" (Without quotes).
Hiding and recovering is performed via an action you must choose. Please set your activation method from the Activator section in your Settings.app
Hiding will trigger your photo library to perform a rebuild step. See the video demonstration below.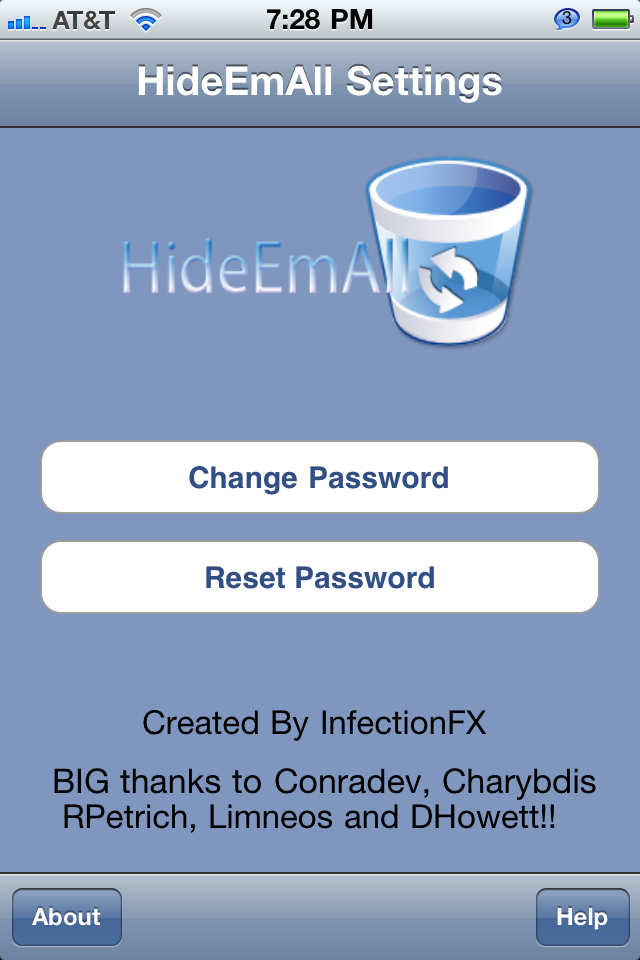 Notes :
--------------------------------------------
Previous Version
1.0.2 : Official