Thursday, November 17, 2011
Update : Version 2.2.2 released ! Crack is out !!
v 2.2.2
* Fix bugs and Optimize code
INSTALL INSTRUCTIONS (read carefully!):
- If you have any previous/trial version of Dock installed, remove it and respring your device
-

Download

the patched DEB from the following link and install it on your device
- Respring your device
- Open Dock application (should be on your springboard)
- Tap on "Activate", so you'll know your Dock ID
- Open the keygen link
- Select "Dock 2.x (for iPhone and iPad)"
- Copy Dock ID into the keygen (it should be 10 characters long with numbers and letters from A to F, beware it's CASE SENSITIVE!)
- Copy the generated Serial Number into Dock application
- Tap on "Activate" button on the top-right corner
- Now your device should automaticcally respring and the app should be activated
DOWNLOAD:
PATCHED DEB
MULTIUPLOAD
MEDIAFIRE
KEYGEN
http://xsellize.com/xlicense
Dock is a app like Dock of Mac OSX,that can manage the background processes, app shortcuts, quickly switching between apps. Operation simple and quick.

• Multi-task manage,background app quickly switch.
• Customizable app shortcuts, you can add many app as shortcuts.
• Quickly open app and quickly switch between apps, in the lock-screen can also be operational.
• More than one way to show Dock,double tap Statusbar,short hold Statusbar,double tap home button,short hold home button,left/right corner slide up, QuickDo gestures.
• A variety of display, rotating icons and does not rotate.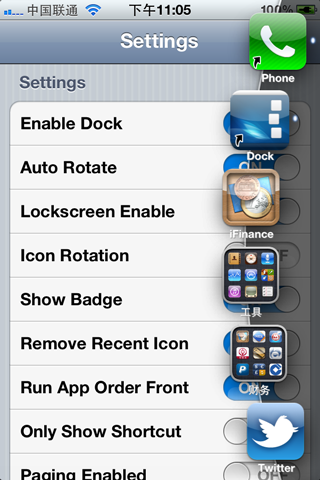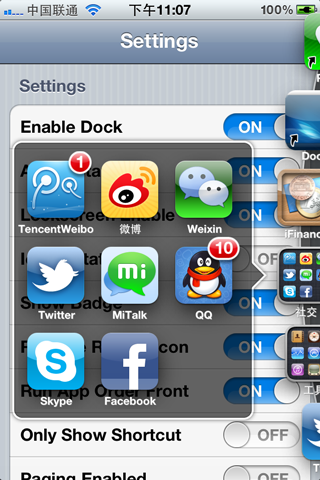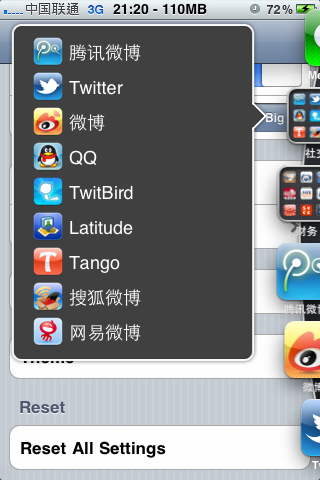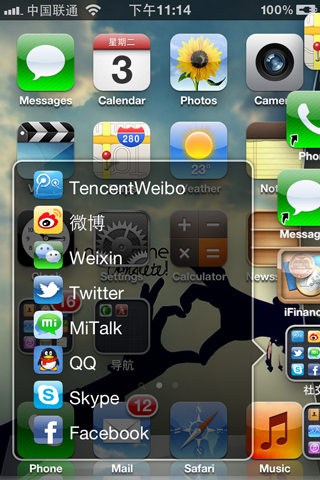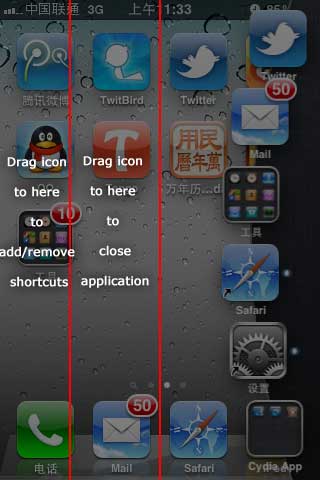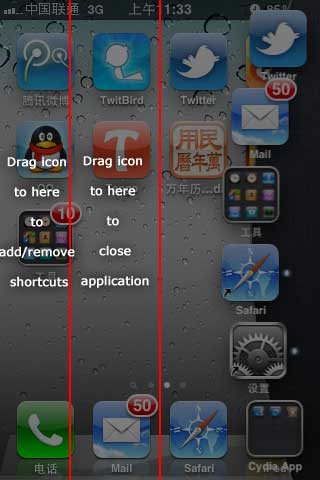 How to use

How to show Dock
You can set multiple way to show Dock, in the lock-screen can also show Dock. Tap the left of screen to hide Dock window.
• Double tap Statusbar.
• Short hold Statusbar.
• Double tap Home button.
• Short hold Home button.
• Left corner slide up.
• Right corner slide up.
• If you has QuickDo installed,you can show Dock by QuickDo gesture.
Scroll Dock icon
Slide up/down to scroll Dock icon,slide fast,scroll fast.
Open and switch apps
Tap the icon to open/switch apps.
Close app
rag the icon to the left of screen to close app.
Set app shortcuts
• add shortcuts: first open the app you want add,then open Dock, you can see the app icon,Drag the icon to the right of screen.
• remove shortcuts: open Dock,Drag the icon to the right of screen.
• exchange shortcuts icon: Drag the shortcut icon above to the icon you want exchange.
Notes :
-------------------------------------------------
Previous Version
1.1.2 : Official1 or Official2