Saturday, September 04, 2010
Update : Version 3.0.12-6 released !
Download 3.0.12-6 : Official
A full BossPrefs replacement brought to you by BigBoss. Move your important toggles directly into Springboard where they are always available even while other apps are running.
To use, slide your finger across the statusbar. A window will drop down with the toggles in the screenshots below. More options are available when you tap on the "more" button. There is no icon.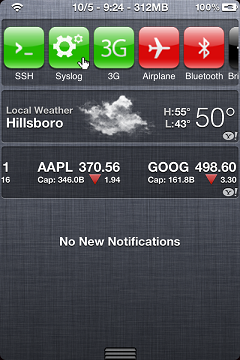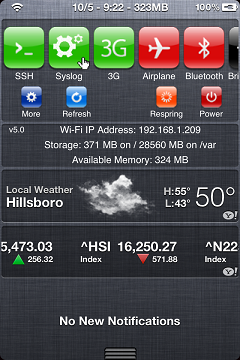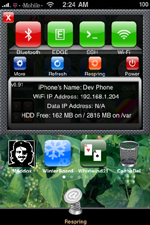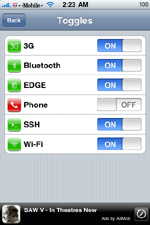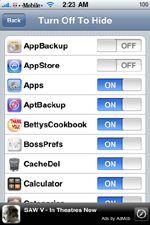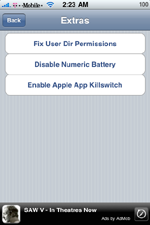 Notes :
-------------------------------------------
Previous Version
3.0.12-2 : Official
3.0.6.9 : Official