Thursday, August 26, 2010
Update : Version 1.1-15 released !
Download 1.1-15 Cracked : Official
v 1.1-15
Supports iOS4
Changed icon
Tapp
lets you launch multiple applications using a single icon. The application that is launched depends on the number of times that the Tapp icon is tapped.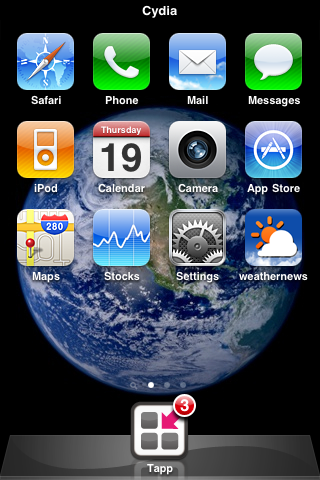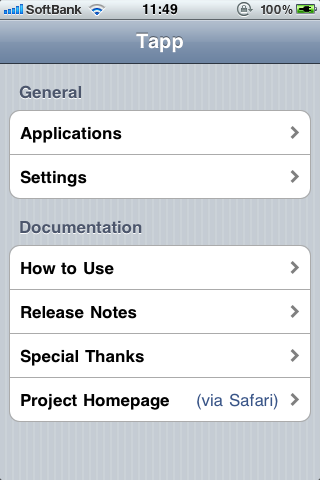 Add the applications you want to use with the same icon.
Notes :
--------------------------------------------