Monday, November 01, 2010
Update : Version 3.1.1-1 released !
v3.1.1
Fix: Fixed more app mobile substrate screen where you could not access last row.
New: Added developer API to refresh all toggles by calling notify_post( "com.sbsettings.refreshalltoggles" );
Fix: Fixed formatting in help screens.
Known 4.0 Issues
- Data toggle does not work. Install mData and use that. It works perfectly.
- Activator issue with swiping statusbar. Configure an alternate method to launch app in apps in settings app.
- Phone toggle not working well. Looking into it.
- Landscape mode probably not working due to statusbar changes making it impossible to know when we are in landscape mode.
- The rest is working well.
Download 3.1.1-1 : Official
SBSettings
is a MUST-HAVE tweak.
It will permit you to access quickly from your Springboard to enable/disable many fonctions like bluetooth, wifi, 3G, etc...
Slide your finger on the status bar (top center of your springboard) to make it SBSettings appear.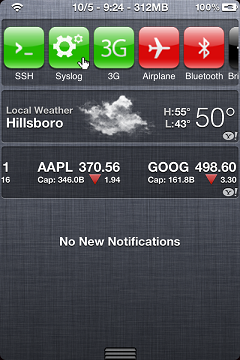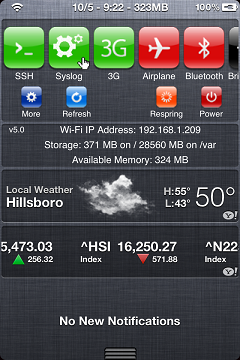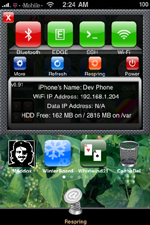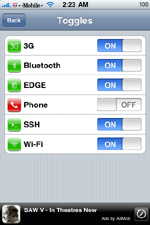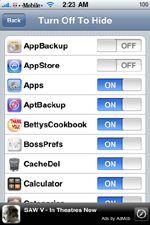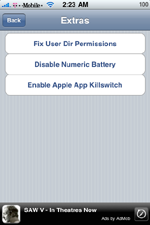 Notes :
---------------------------------------
Previous Version
3.1.0-1 : Official
3.0.12-14 : Official
3.0.12-13 : Official
3.0.11-1 : Official
3.09-11 : Official
3.07 : 4shared
3.06-B4 : 4shared
3.06-B2 : 4shared
3.06-B1 : 4shared
3.0.5 : 4shared