Friday, February 24, 2012
Update : Version 3.6-1 released ! Keygen is out !!
v
3.6-1
??
INSTALL INSTRUCTIONS (read carefully!):
- Download the patched DEB from the following link and install it on your device
- Respring your device
- Open QuickDo application (should be on your springboard)
- Tap on "Activate", so you'll know your QuickDo ID
- Open the keygen link
- Select "QuickDo 3.x (for iPhone)"
- Copy QuickDo ID into the

keygen

(it should be 10 characters long with numbers and letters from A to F, beware it's CASE SENSITIVE!)
- Copy the generated Serial Number into QuickDo application
- Tap on "Activate" button on the top-right corner
- Now your device should automaticcally respring and the app should be activated
DOWNLOAD:
PATCHED DEB
MIRRORCREATOR
MEDIAFIRE
KEYGEN
http://xsellize.com/xlicense
QuickDo is virtual Home and Power buttons for the iPhone and iPod touch.By making use of the trigger function,QuickDo will help you operate iPhone and Touch easily,like exit a app,reboot or power off,mute or hang up the incoming call,etc.In addition, QuickDo now lets you define sliding short-cuts to quickly unlock your device and immediately launch your favorite apps.It's surely worth a shot!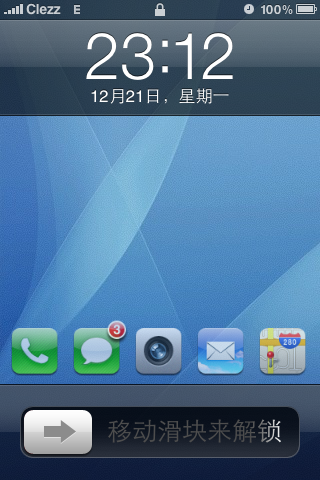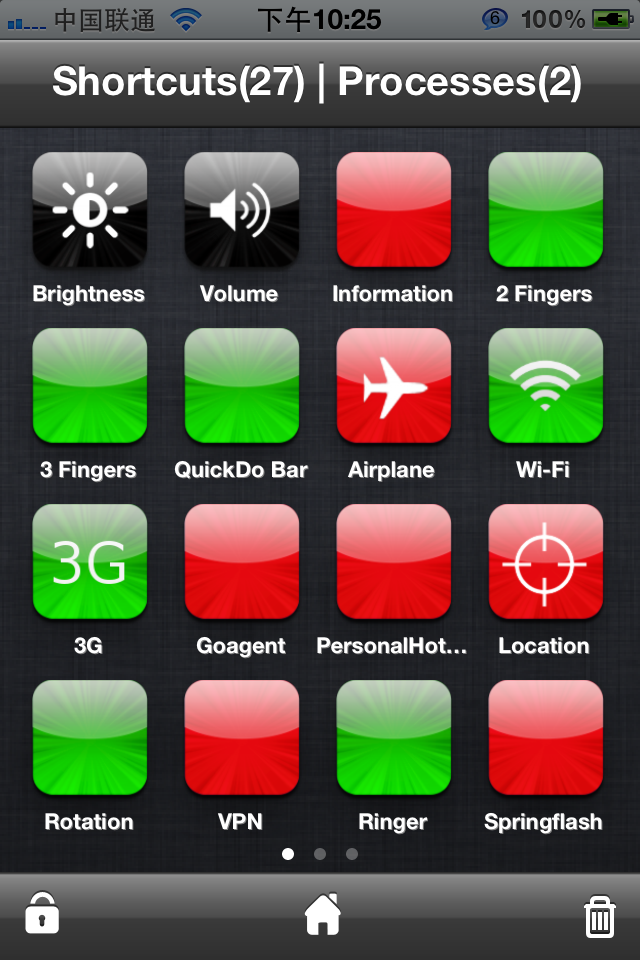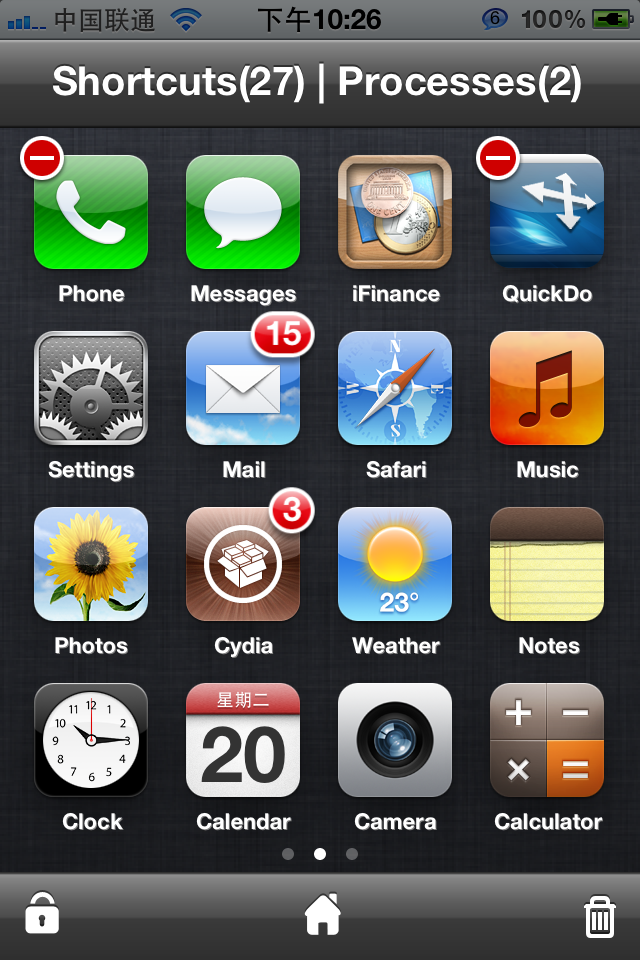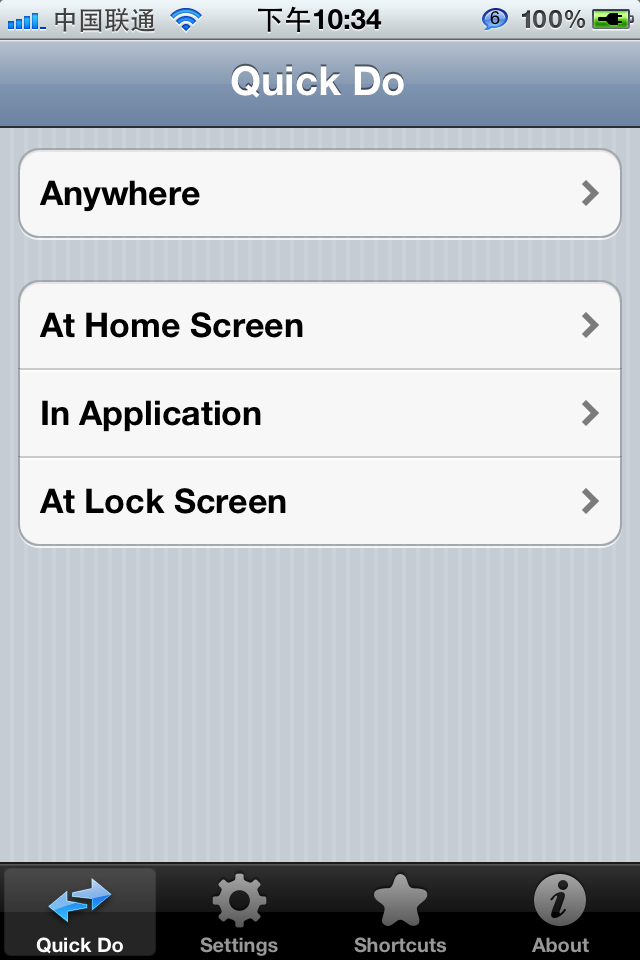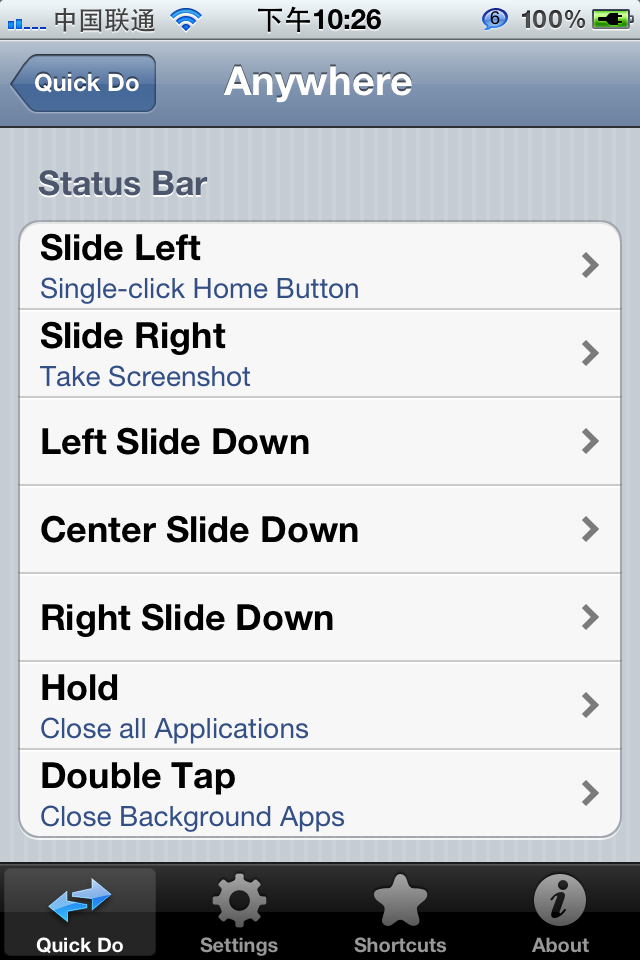 Official website:
http://www.clezz.com
Official repo:
http://cydia.clezz.com
Main Functions :
* Virtual "Home" button,exit app,lock the device and iPod everytime.
* Power button,respring,reboot and power off.
* Multi-task manage,close or switch background app.
* One click to close all running app.
* App shortcuts,quickly open your favorite app.
* Mute or hang up the incoming call.
Notes :
This version only supports iPhone,iPod touch (OS 3.x, OS4.x)
--------------------------------------------------
Previous Version
3.0.3 : MegaUpload | MediaFire Keygen : Official
1.4.4 : 4shared