Update : Version
1.
6.1-3
released ! Crack is out !!
v
1.6.1-3
- Bugfix Release (iOS 4.x and later)
* Fixes
- Fixed issue in web server's content headers leading to corrupt pages for
Firefox 8
.
- Fixed segmentation fault when renaming Dropbox files on iPad.
- Updated Dropbox SDK to version 0.3.
- Added korean translator to features.html.
- Corrected too small "Pull down to reload" label in Chinese in landscape on iPad.
- Fixed
registration
status dialog field sizes.
- Corrected position of Done button in HUD when saving a file to Dropbox from Text Editor.
- Fixed that saving a file from Text Editor to Dropbox failed when the filename contained special characters.
- Fixed Send/Cancel button handling for support emails for iOS 5.
- Fixed that downloaded Dropbox music files could not be played in Audio Player.
Download 1.6.1-3 Cracked : Official *New link*





A File Manager and Viewer.



iFile is a file manager runnning under user root. It allows fast navigation through the iPhone file system. You can create, delete, copy, cut (move), paste or zip multiple files or directories at once. Viewers for various file types are included, e.g. movies, images, sound, text, HTML, plists, Microsoft and Apple types, PDF, various compressed formats. PDF and image files can be viewed at large zoom scalees. You can directly jump to specified pages in a PDF. ZIP packing and compressed file unpacking is also supported. Debian packages can be directly installed. Files can be sent as email attachments. Text files and property lists can be edited. Folders and files can be bookmarked. In addition, files can be uploaded and downloaded from iFile's built-in web server. Last but not least, the built-in audio player can be used together with Music Controls (Cydia). Files saved from a web page with the Safari Download Manager or from an email with AttachmentSaver can be directly opened in iFile.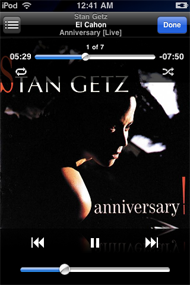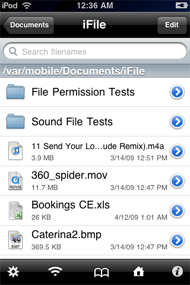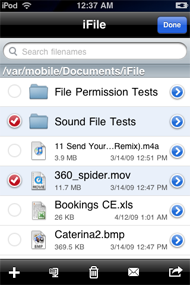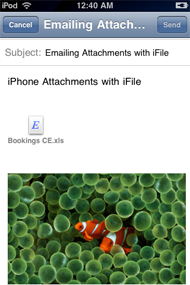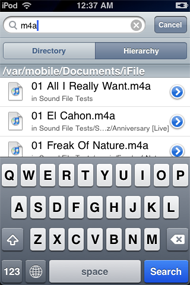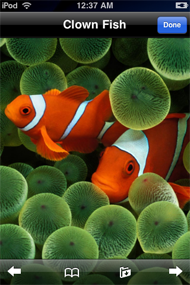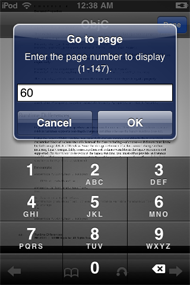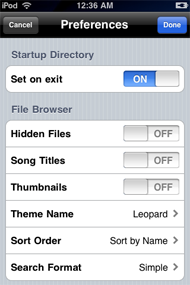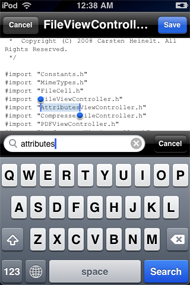 Notes :
Uninstall iFile (if already installed) and respring.
Respring
-----------------------------------------------
Previous Version
1.6.1-2 : Official

1.6.1-1 : Official
1.6.0-1 : Official
1.5.0-4 : Official
1.4.2-1 : Official
1.4.1-3 : Official
1.4.1-2 : Official
1.4.0-1 : Official
1.3.2-2 : Official
1.3.1-1 : Official
1.3.0-2 : Official or Official
1.2.0-1 : 4shared
1.1.0-1 : 4shared