Wednesday, October 12, 2011
Update : Version 5.1 released ! Crack is out !!
v
5.1
* Support IOS 5.
* AUTO CLEAN (you can automatically delete any history from previously added numbers) *Only
firmware
4.x or newer.
* Password Protection.
* Bug fix.
Download 5.1 Cracked : Official
CallClear
is an application which will permit you to delete your calls one by one in your history instead of deleting them all.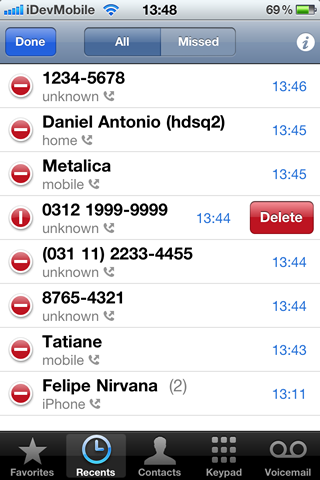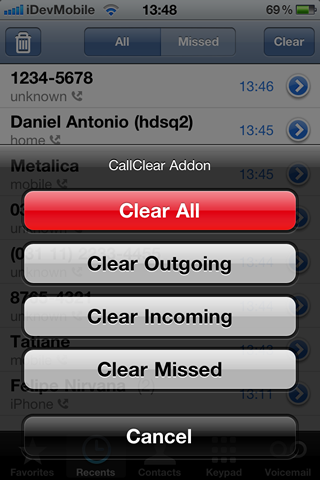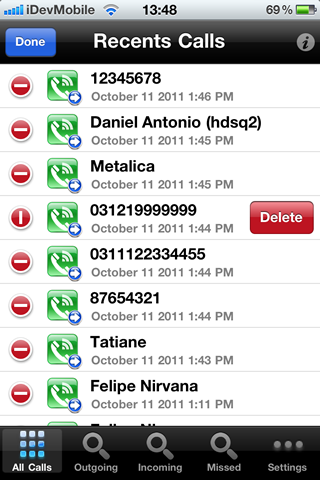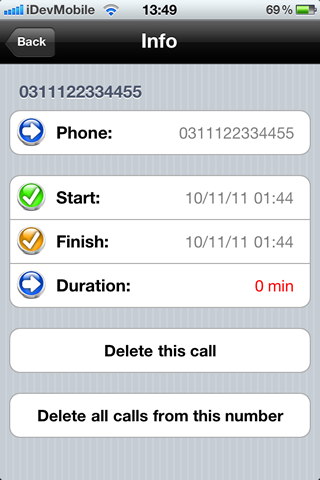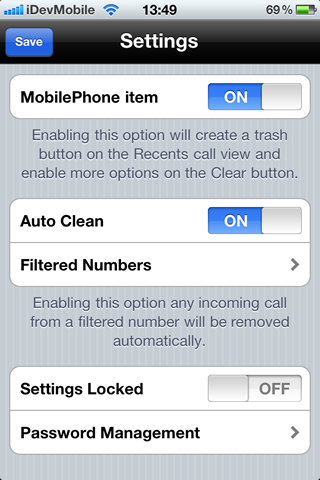 Notes :
------------------------------------------
Previous Version
3.5 : Official
3.4 : Official
3.3 : Official