Wednesday, December 22, 2010

Update : Version 3.3-3 released ! Crack is out !!
v3.3-3
Updated to 4.x
New Graphics
Take care of this tweak ! It seems that several iPhone 3GS users had to restore their device after using this tweak...
SpringVibe
is the biggest iPhone vibration bundle out there! SpringVibe has over 30 working vibration methods. This package is what all you users have been waiting for. SpringVibe makes items vibrate for better feed back from your iPhone, for better touching results, and for reassurance of your touch. SpringVibe helps complete what the iPhone is becoming.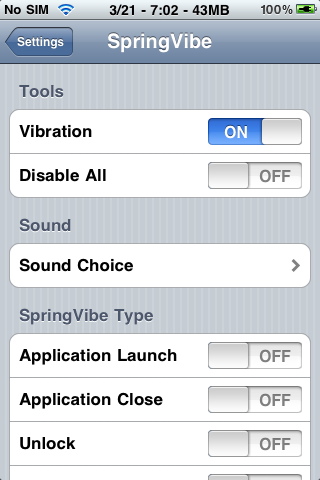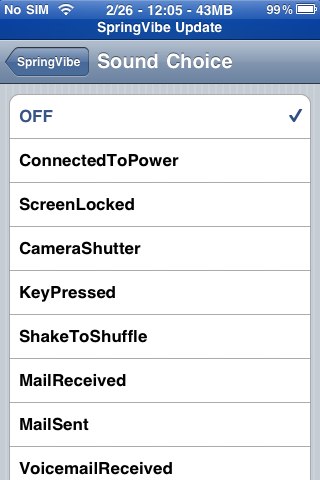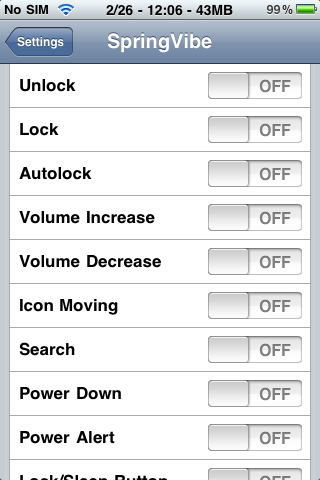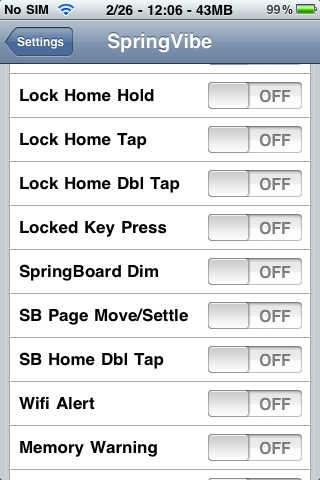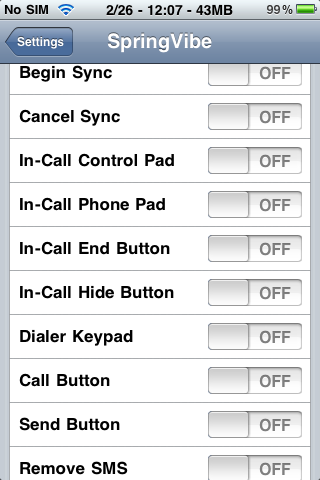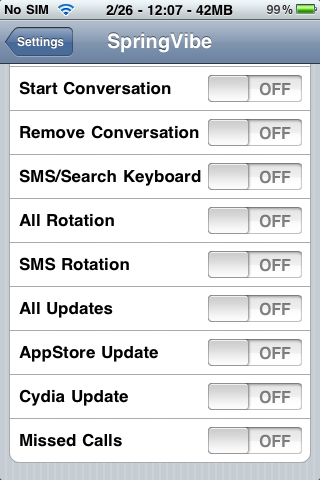 Notes :
iPod Touch is not supported.
Make sure you have "Enable" switched on inside the Settings application for the vibration to work properly.
-----------------------------------